Connecting classrooms
across the world
The only hybrid video platform built specifically for education, ClassView connects classrooms to learners wherever they are. ClassView makes hybrid learning truly engaging and easy.
Forget passive classroom scenarios where the learner has no voice, and no involvement. ClassView provides consistency and continuity in the learning experience either if the student is remote or physically in the classroom. Our platform delivers the whole-class experience that supports active and participatory learning models, simply and effectively.
ClassView automates the entire hybrid classroom experience with our unique scheduling platform that connects classrooms to students automatically for every class session. It requires little to no intervention by the teacher or lecturer. Adoption is quick and simple, so teachers can focus on the curriculum rather than the technology.
What is ClassView?
It's the simple way to deliver the complete classroom experience to remote learners. Our technology transforms the learning space to support shared teaching and learning across multiple locations.
The ClassView video platform recreates the classroom setting by allowing live interaction between teachers and online learners. It delivers remote teaching in real-time, giving everyone an immersive classroom experience.
Who is it for?
ClassView has been specifically designed for the education sector. Created with primary, secondary, further and higher education in mind, the platform provides specific features and capabilities to improve classroom communication and encourage engagement.
ClassView is used to connect learning spaces to a wider community for the purpose of curriculum enhancement and equity and to provide a service to connect with content providers around the world.
What is a Hybrid Classroom?
If you need to enable remote students to connect over video into your classroom or learning space and you want to make sure they have as close to the same experience as the learners who are physically in that space, then you need a Hybrid Classroom solution.
The ClassView Hybrid Classroom ensures consistency in the experience for all learners regardless of location. Everyone is connected over ultra-high-definition video and audio. This ensures the highest level of engagement and participation is achieved across all learners.
It's designed in a way where very little intervention is required by the teacher as everything is automated, so you don't have to change the way the lesson is delivered. You can just focus on the curriculum rather than the technology.
Is there live support?
Yes. In fact, the ClassView support service is one of our strongest selling points. We won't leave you to struggle with unfamiliar technology or leave your problems unresolved.
Our experienced team will be able to assist, whatever your level of expertise. We'll troubleshoot your issues and make sure you're up and running as soon as possible. Case in point: if you're on a live call, we aim to solve any problems within 10 minutes.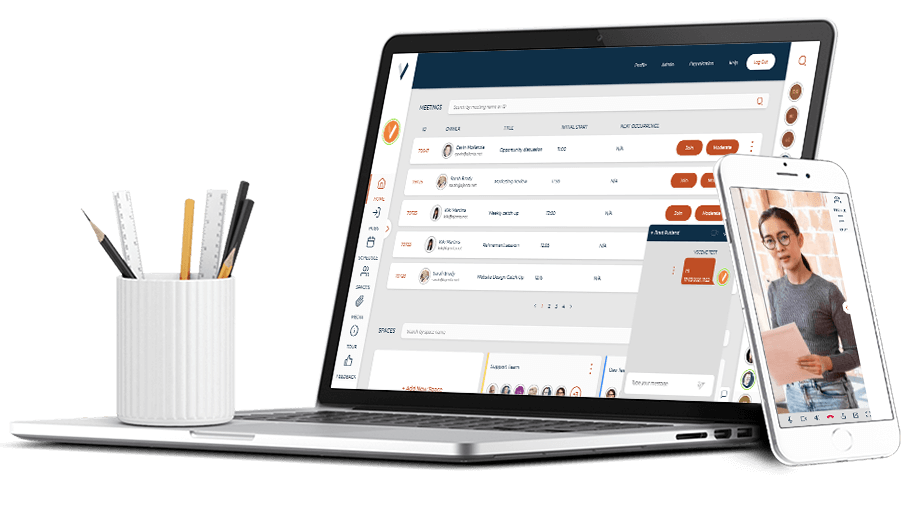 You'll find ClassView is a very cost-effective solution. Unlike most video conferencing systems, we don't set time limits on your sessions or recordings. We don't have data caps or ask you to pay more. You also won't need to upgrade your current set-up to get started.
Key Statistics
2000+
Supporting 2000+ classroom lessons every day
4K
4K immersive real-time video
99.3%
99.3% user satisfaction
8x
8 security and quality accreditations
10 min
10 minute support response SLA
100%
100% service uptime over 365 days