I-Immersive, are dedicated to designing and delivering revolutionary immersive learning spaces for the education, corporate training, and public sectors. We closely with our clients to develop seamless and cost-effective immersive spaces. Our Immersive learning spaces support collaborative learning for a more flexible and dynamic model of learning, by connecting multiple spaces together over the ClassView network. By utilising cutting-edge technologies and our unique ClassView platform, we deliver seamless and engaging live teaching experiences across multiple locations.
​In combination with the installation of market-defining audio visual hardware in our expertly designed classrooms; our ultra-high quality and secure real-time video platform allows educators to simultaneously engage student groups at multiple participating HE or FE institutions. WebEx, Zoom, GoToMeeting and Microsoft Teams are great web conference products and great tools for corporate communications (one2one and one2many). When it comes to immersive, high quality classroom to classroom based situations requiring HD quality on large screens, our Immersive spaces deliver much higher quality due to the power of our unique real-time delivery platform, ClassView.
ClassView Platform
The ClassView Platform is the backbone of the immersive classroom. It powers the ultra high-quality video and audio over a unique high-speed network. It provides an automated class scheduling system, a class recording and media hosting service and a space management tool.
ClassView gives you all the tools you need to deliver a truly immersive and inspiring classroom environment. You can connect your learning space to any other learning space on your campus or with another ClassView partner at another college, university or industry. ClassView allows you to look beyond walls to enhance curriculum and widen subject choice.
Immersive Connected Spaces
There are a lot of 'Immersive Rooms' out there, but our range of Immersive and Connected spaces focus on connecting these spaces together to enrich the entire learning experience. If you want to deliver rich simulation environments or virtual reality content into your space and want to join up with another classroom for connected learning or shared teaching, then our immersive space is what you need.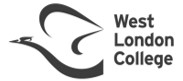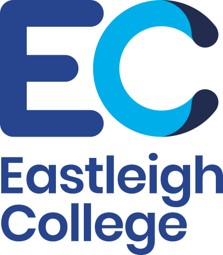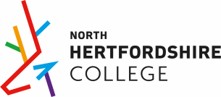 "The immersive rooms have opened up significant opportunities for us and our partners on the ClassView network. It really is a game changer"
"This ambitious project will give students exceptional opportunities and will also offer businesses unique opportunities in training and collaboration."
"This is a game changer for us. USP College are already a user of immersive technologies. But the ULTRA room takes our learning experience to the next level. "
"Phase one of the building works will see the facility incorporate remote access into each of the rooms, including a fully immersive lecture theatre with wall-to-wall screens, immersive sound, video and motion capture studios. This will elevate the current remote teaching methods in place, allowing students to become fully immersed with their colleagues and teachers while remaining close to home"
"Midkent College as well as all the other colleges across the entire Kent region have deployed a range of immersive XR collaboration spaces to take us to the next level of digital teaching and learning, opening up significant opportunities for us and our partners on the ClassView network."
"The immersive rooms have opened up significant opportunities for us and our partners on the ClassView network. It really is a game changer""
Key Statistics
25K
Supporting 25,000 lessons per year
4K
4K immersive real-time video
99.3%
99.3% user satisfaction
250
Immersive Classrooms connected
10 min
10 minute support response SLA
100%
100% service uptime over 365 days